Host your event at TBC
We have a variety of rooms of different sizes available for hire, details of the individual rooms are shown below.  Please contact the church office on 023 8046 4121 or by email for rates.
All bookings will be subject to our conditions of use.
Download our room booking form.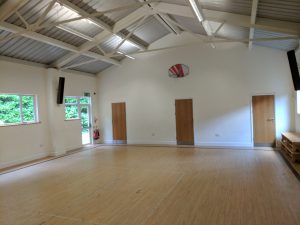 Keightley Hall
This is our largest hall, which can seat 90-100 comfortably or 80 around tables. It has a serving hatch from the kitchen, a hard surface suitable for ball games etc. and access to storage for tables and chairs.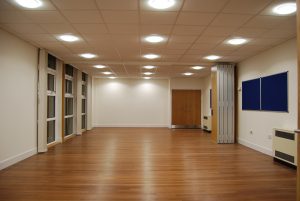 Parker Hall
This hall can be subdivided into two halves, each seating approximately 40 people with independent access to both sections; it has a hard floor.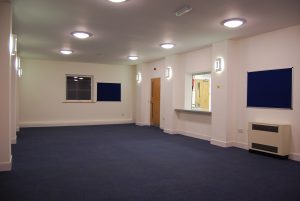 Thomas Room
This room has more of a 'lounge' feel to it with upholstered chairs, sofas and a serving hatch from the kitchen. It can seat a maximum of approx 60 people.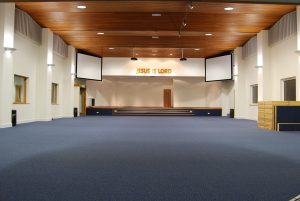 Main Worship Room
This is our main room for Sunday worship and can seat up to 220 people; comfortable upholstered chairs allow a variety of layouts. The space has fixed and demountable staging with flexible lighting.
Sussex Room
This is a small meeting room suitable for groups of up to 12 people.